Learning and development expertise
---
---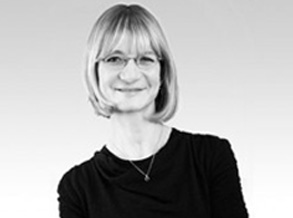 ATC's Founder and Managing Director,
Marie-Laurence Demousselle has extensive experience working in international organization development. Dedicated to solve real performance issues whilst securing revenue for business, she served as key account manager in the fields of OD strategic communications' and learning solutions, mainly developed for the European institutions and international bodies.
As a trainer and consultant specialising in transition and change processes, she helps global clients boost management and communication practices to cultivate agility and improve both well-being and effectiveness in their organisations.
Marie-Laurence is certified in 'Managing Organizational Transition' (Linkage/Bridges) and in the 'ANC approche neuro-comportementale', neuro-behavioural development (Institute of NeuroCognitivism). She holds an MBA in Leadership and Change Management (United Business Institutes), a Postgraduate degree in Performing Arts (Universities of Brussels, Bologna and London), a Masters in Journalism (Université Libre de Bruxelles).
---
---
---
We collaborate with a network of partners, respected specialists in their fields. They are aligned with our style and vision and complement our offerings with expertise ranging from Public Affairs strategies, Diversity trainings to Financial learning products.
---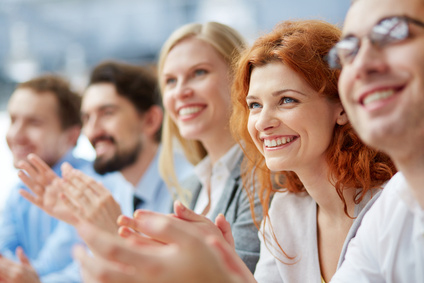 We believe that our work provides us a unique opportunity to make a positive contribution to organizations, individuals and society. That is our key motivator.
Our practice is guided by ethical principles:
---
---
---
And… We love to add that little personal sparkle to our work
---
 Marie-Laurence is an excellent manager and administrator in the training domain. She brings a very effective mix of enthusiasm, knowledge and experience to the often complex task of developing the skills base of her clients' staff – at senior and middle-management level. 
M.R – PR and Media Consulting
---
 It was a pleasure to work with Marie-Laurence. She was always professional and I could tell that she knew the in's and out's about her field. She was always available and friendly when I needed to work with her on some speech. Any company would be lucky to have her on board.
C.R – Creativity and Social Media Firm
---
 I have worked with Marie-Laurence for over four years. She is one of the most professional project managers I have worked with in relation to communication skills training within the European Commission and Parliament. This is due the time she spends understanding the brief, managing the expectations of all involved and keeping everyone up to date. She is great fun to be around and natural enthusiast – no matter how challenging the assignment. I know we will continue to work together for many years to come 
J.P – Communication Skills Training
---
---
Company
Updated on 2014-07-29T11:58:58+00:00, by WebMan.